Ross
Position:
Cabinetmaker, Fitter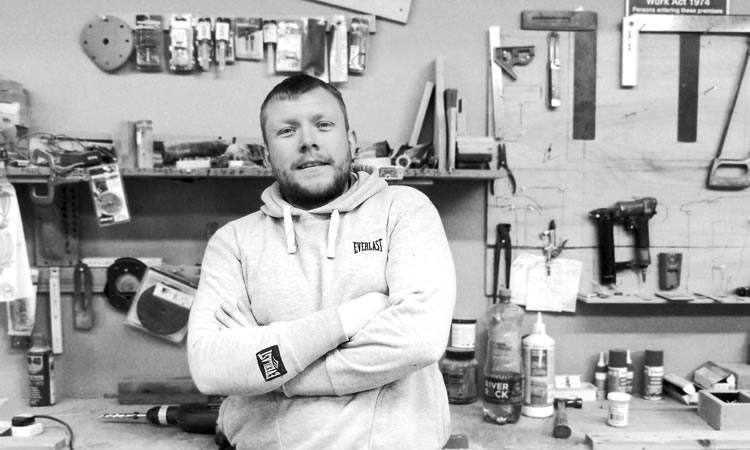 Ross is an experienced cabinetmaker and takes great pride in his craft. He works primarily in the woodshop transforming high quality timber into stunning bespoke kitchens and furniture. Ross is a creative thinker and problem solver, and has yet to see a kitchen quandary he can't resolve.
You might spot Ross out and about with Conor delivering and fitting your new Blackthorn kitchen, or at work in the workshop from our viewing gallery on the first floor (although please don't tap the glass as it startles our joiners).
Back